As a professional web developer, you may be writing tons of PHP code every day. Whether it's a small tweak in the client's code or creating a new project from scratch. It's most likely that you ignore the formatting for a while just to deliver code on time.
You might be wondering what if there is some tool that automatically prettify your PHP code.
I have good news for you. In this article, I'll mention some of the best PHP code beautifier and formatter tools that are available online for free.
These tools are so smart that they can easily transform any dirty or unstructured PHP source code into a well-organized and correct format.
Before I found these tools I used to format my code manually which is a really time-consuming task. So, I would highly recommend you to use these PHP beautifier tools in your daily life as they have also helped me increase my productivity.
PHP Formatter by Spark Labs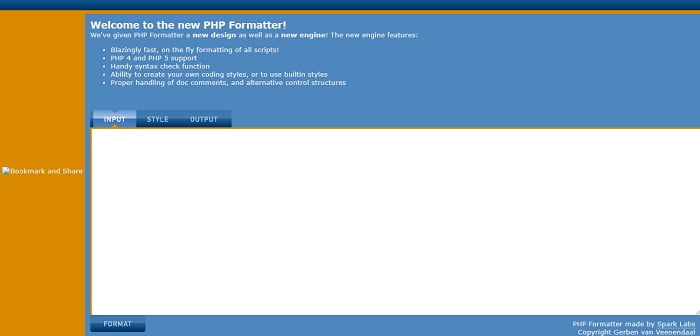 Spark Labs has created a PHP beautifier tool that allows you to customize the code formatting however you like. In its "style" section you can change the indentation style as well as other advanced settings.
Currently, it only supports versions 4 and 5 of PHP, but there is a great chance that the developers will update its engine to support newer versions of PHP.
This online tool is so fast that it only takes a fraction of a second to format any PHP code. You can view the output right on your web browser screen but you can also download it in a .php file.
---
Online PHP Formatter by TutorialsPoint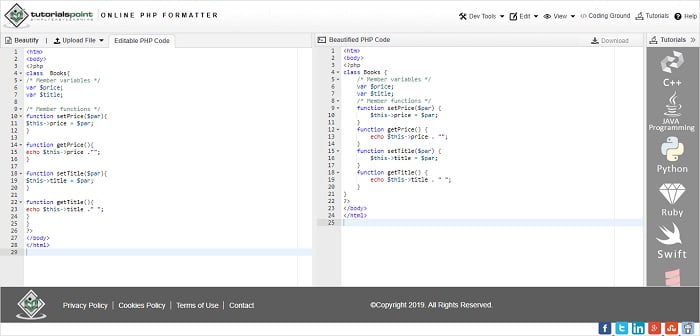 ---
PHP Beautifier by BeautifyTools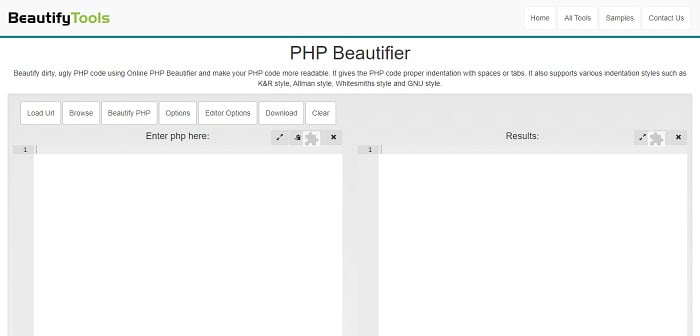 ---
PHP Beautifier by phpbeautifier.com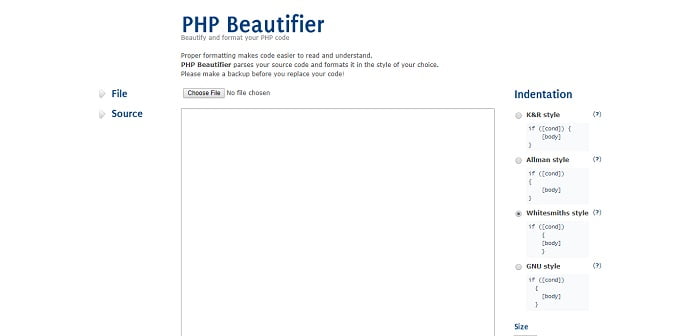 ---
PHP Formatter From Dan's Tools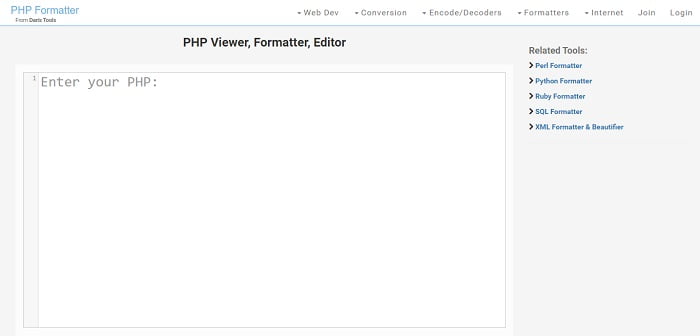 ---
PHP Code Beautifier by Tools4noobs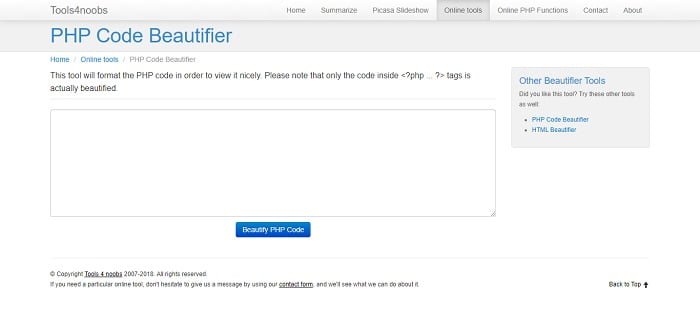 ---
PHP Beautifier by writephponline.com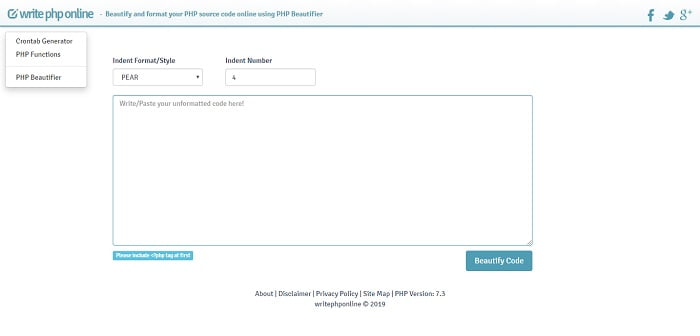 ---
PHP Beautifier by prepostseo.com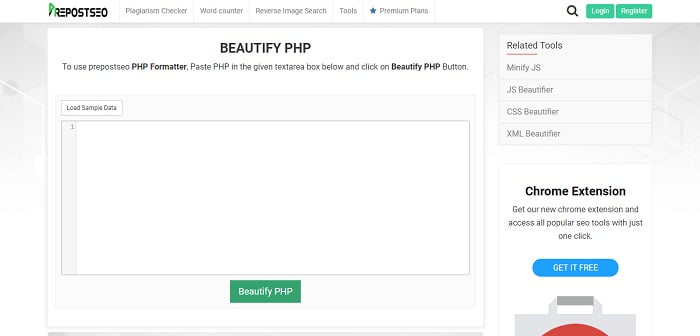 ---
PHP Formatter by wtools.io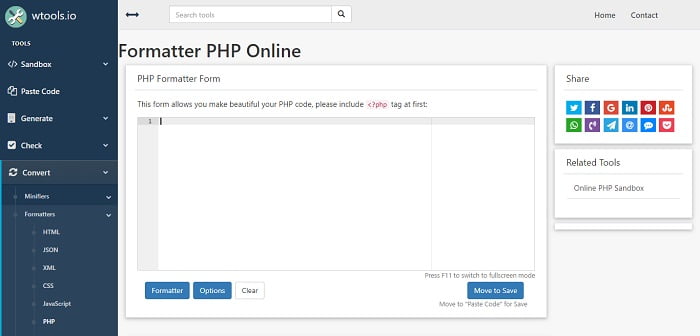 ---
PHP Beautifier & Formatter by htmlformatter.in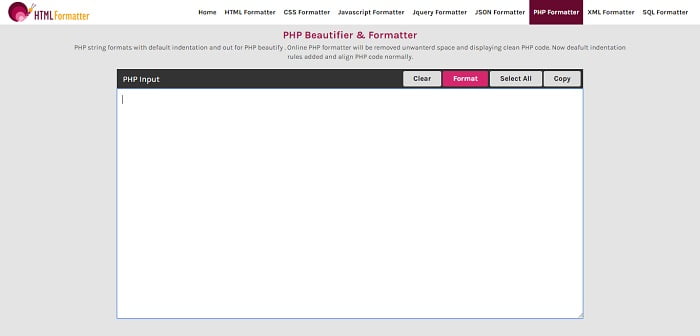 ---
Pretty Printer for PHP, Java, C++, C, Perl, JavaScript, CSS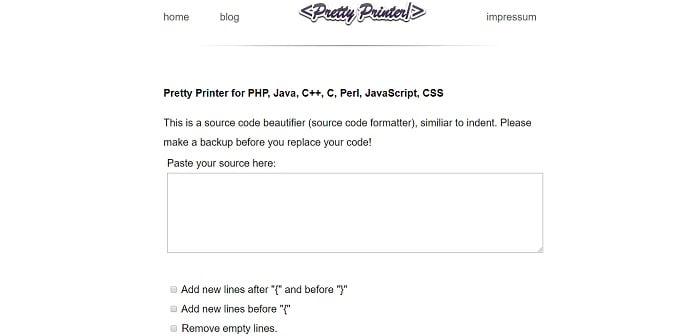 ---
PHP Formatter by zeroskip.com