Getting jobs offline can be very challenging for web developers. You would have to advertise through different medium such as radio and newspapers. These adverts don't come cheap. You have to make fliers, share them randomly with the hope of getting clients. This also comes with its own cost implication.
It is high time you looked at other ways you can get jobs as a web developer. Here is the list of places to find freelance web developer jobs online. These websites connect you with potential clients that can give you jobs at almost no cost to you.
---
Upwork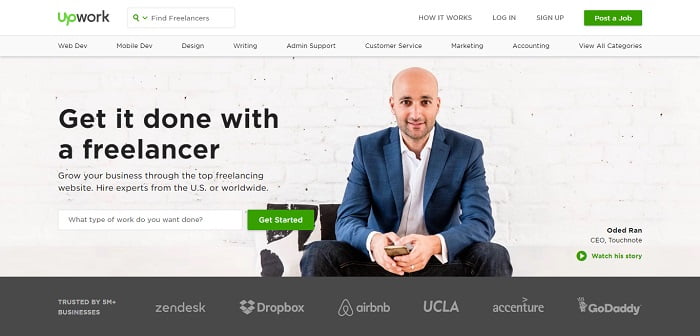 It is not just web developer jobs that you can find at Upwork, you can also find ancillary jobs such as graphic design, logo design, article writing, website content and a host of other jobs. You can register at Upwork for free.
---
Fiverr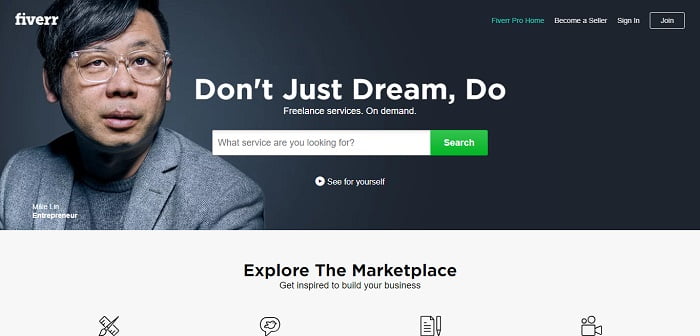 If you want to test your freelancing adventures, Fiverr is one sure place to start out. The least you can charge for any services on Fiverr is $5. No amount should be too small for a freelancer who is just starting out. There is a whole lot to gain in terms of experience. You can also build your portfolio from there. Visit their website to register and post a gig to get buyers.
---
Freelancer.com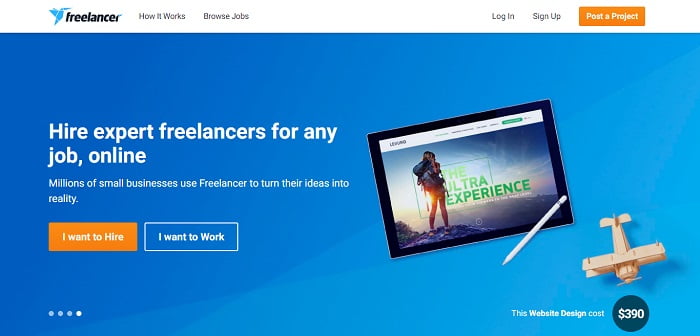 Freelancer.com is another top-notch website that provides freelance web developer jobs online. Freelancing has never been this good with Freelancer. You do not worry about posting gigs. The offers are sent straight to your e-mail address and all you have to do is just to make bids. It is that simple and easy.
---
Codementor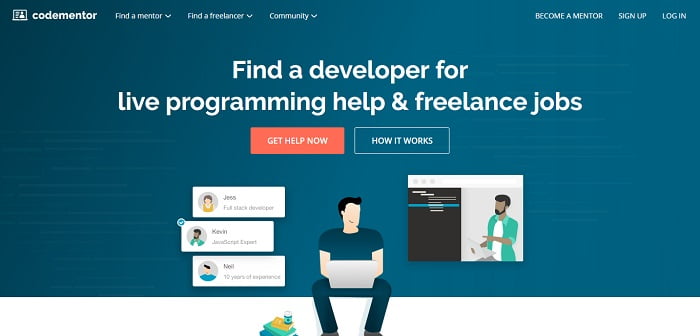 This is freelancing website with a difference. This is where developers get their coding issues solved. It is also a place for hiring web developers. Click the below link and visit Codementor to start your freelancing journey.
---
WordPress Jobs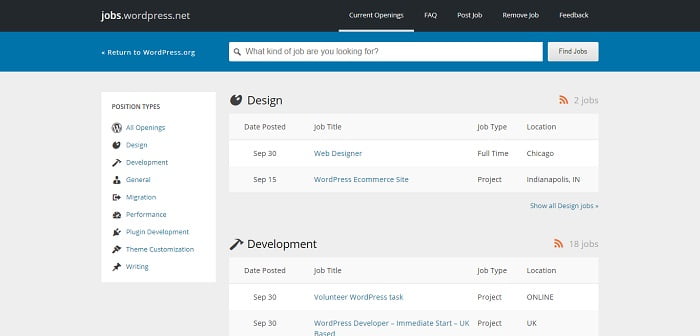 If you are well grounded in WordPress especially in areas such as theme customization, plugin development and WordPress website SEO, then, this is for you. This is the authoritative WordPress job board. Visit the job portal to register and post a job.
---
LinkedIn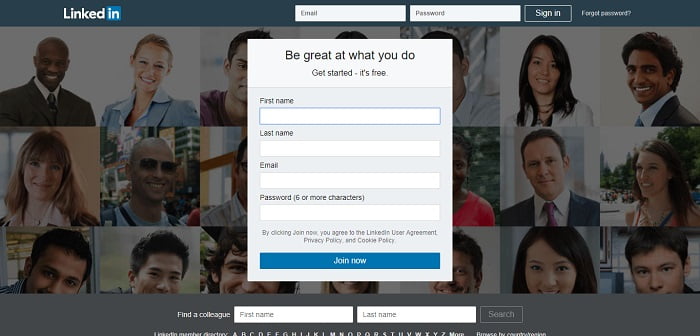 LinkedIn is made for professionals in all fields of life; including web developers. LinkedIn has a job board where you can be hired to accomplish some web development tasks. Check out the website for yourself.
---
Guru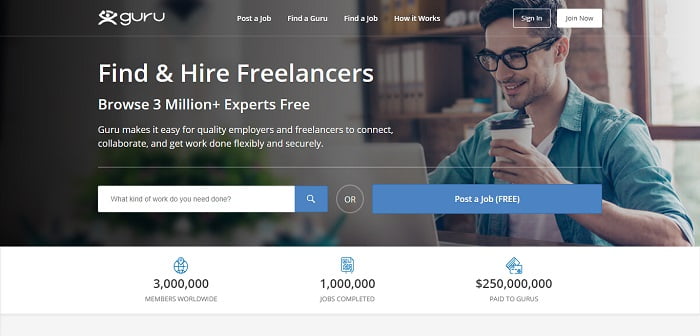 This is another website for freelance web developer jobs online that stands out from the crowd. Guru has more than three million members with over one million jobs completed and has paid out $250,000,000 to freelancers worldwide. Register your account with them and start earning.
---
WPhired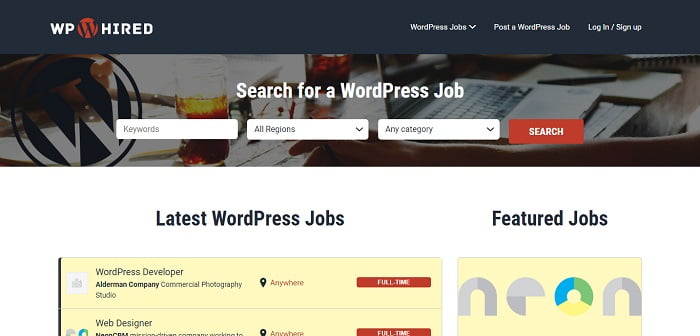 WPhired is a freelancing platform where buyers and sellers meet concerning services that revolve around WordPress. Join the platform now because the right job may be waiting for you.
---
Hirable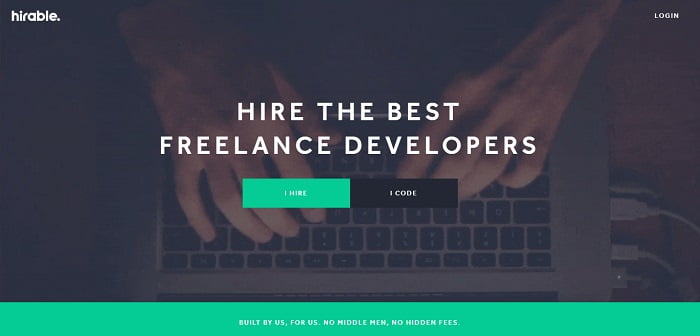 This is another platform where you can sell your skills to readily-available employers. To indicate that you are available for hire, click on the "Hirable" status or click on the "Busy" status to signify that you are not available for hire. Go to their website to register an account with them and start living your freelancing dreams.
---
PeoplePerHour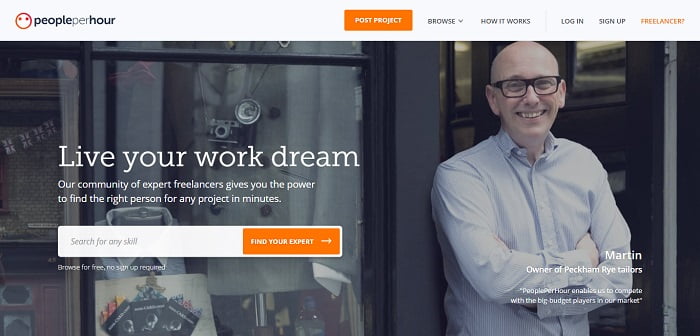 This is a global community for freelancers in different areas including web development. You can join them for free.
---
OnSite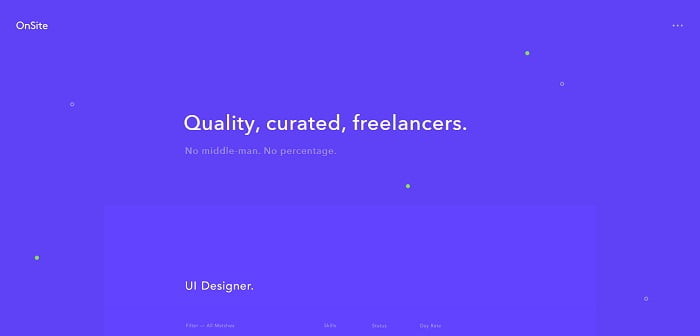 OnSite is a freelancing platform where web designers and developers can be found to get high-paying projects. They are very meticulous here. You are free to display your portfolio once you are approved. Visit the link below to get started.
---
Folyo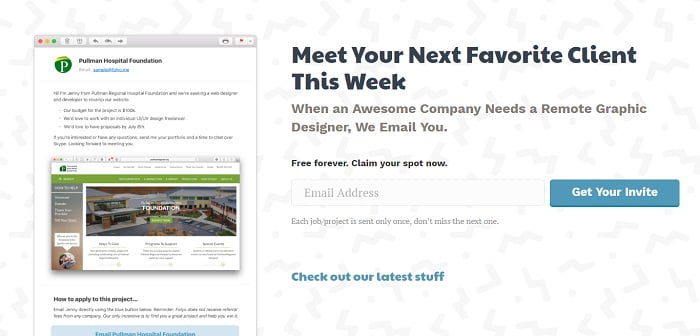 Folyo is a website for freelance web developer jobs online. It makes getting web design and development jobs a lot easier. There is no need to fill out lengthy registration forms. All you need to submit is your e-mail address to get started.
---
Joomlancers
If you are a Joomla web design and development professional, this is for you. Apply and start getting jobs right away on their website.
---
Toptal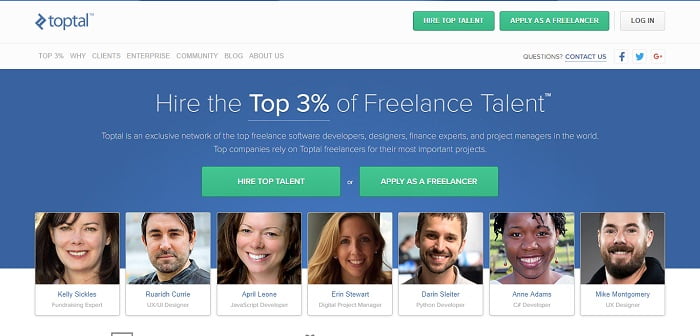 Toptal is a freelancing platform for top-rated web developers. It is a great place to start your freelancing business. If you want to work here then simply apply as a freelancer and wait for them to take your screening test because they only pick the best talent.
---
Working Nomads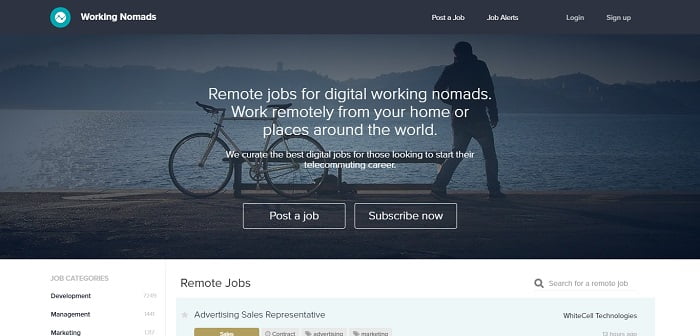 Working Nomads is made for web design and development professionals who are always available on-the-go and still able to work while they travel. If this is for you, visit the link below and sign up.
---
LocalSolo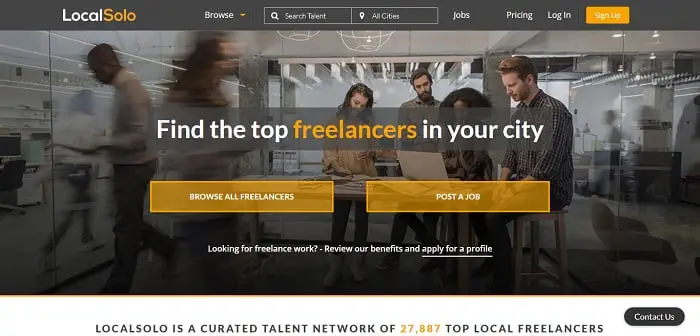 This is a location-based freelancing platform. You can search for skills including web development based on location by using the search field. Visit this amazing website to get started.
---
99Designs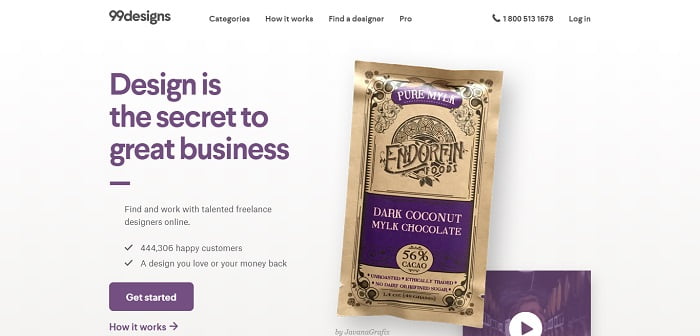 99Designs is a high-paying freelancing platform for logo designers, web designers and developers. Once a person is hired, an advance payment must be made. That sounds nice! Check out their website to give it a trial.
---
DesignCrowd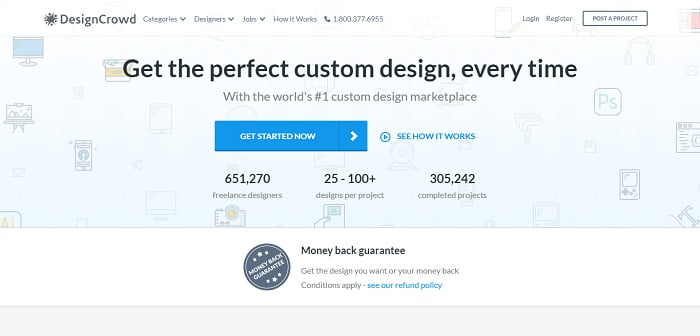 This platform is not just for web developers, it is also for graphic designers – logo designs, business card designs, flyer designs, calendar designs, etc. Try it by registering an account on their website.
---
Konker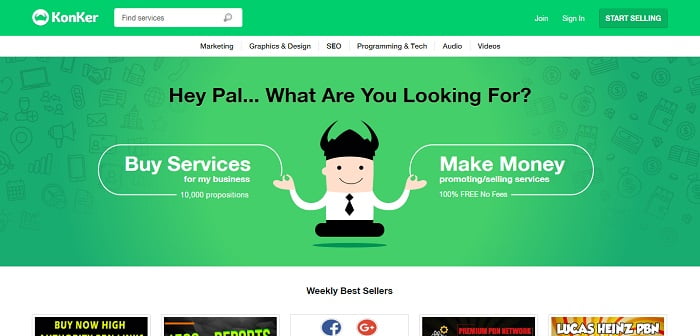 Konker is a marketplace for different services including web development. You can sell your services on Konker too and make your freelance lifestyle a reality. All you need to do is visit their website to register and start posting gigs.
---
SimplyHired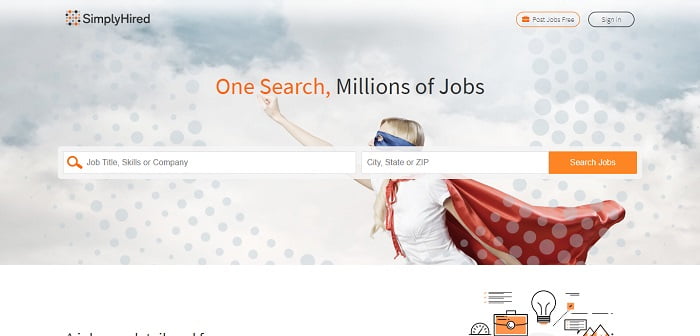 SimplyHired is for different skills including web design and web development. It is specifically made for freelancers from United State of America, Canada, Brazil, South Africa, Germany, France, India, Holland and United Kingdom. If you are from any of these countries; then just visit their website from below link and discover millions of jobs.
---
Airtasker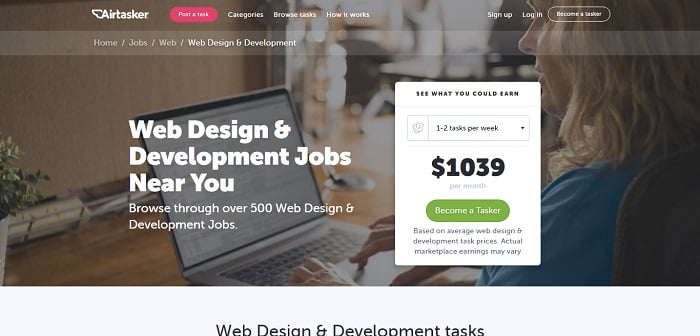 Airtasker is on a mission to connect employers with suitable freelancers to get their tasks done. They have a vast list of categories where you can look for your next job. Interestingly they have a dedicated section for web designers and developers. So, what are you waiting for? Go, get your dream job now!
---
Conclusion
Freelance web developer jobs online websites have helped many freelancers to get jobs and make some money. Joining two or more of these platforms will do a lot of good in the end. You can also find freelance jobs on Jooble.
Getting your first job on any of these portals will boost your confidence and make you believe more in online freelancing opportunities. It helps you to gain more experience that will in turn allow you to become a top-rated seller and also it really helps you to boost your portfolio.
I wish you the best of luck for your freelance career.