Online Gallery is a great means of showcasing your artistic work. It allows you to organize your photographs, paintings and other types of digital images. In this article I have carefully created and organized a list of best free WordPress gallery plugins so that you don't have to spend your precious time in searching.
NextGEN Gallery – WordPress Gallery Plugin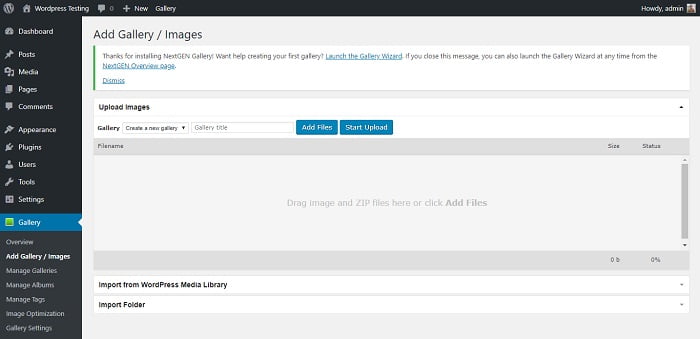 NextGEN Gallery is the most popular WordPress image gallery plugin since 2007. It is packed with a lot of features which makes it suitable for professional photographers as well as for personal use. NextGEN Gallery has a very unique frontend design which comes in multiple display styles. It also has a very simplified backend which allows you to manage your images efficiently. If you are a professional photographer and need some advanced functionality then this plugin also comes in a pro version which provides a lot more tools then the free version.
---
Photo Gallery by WD – Responsive Photo Gallery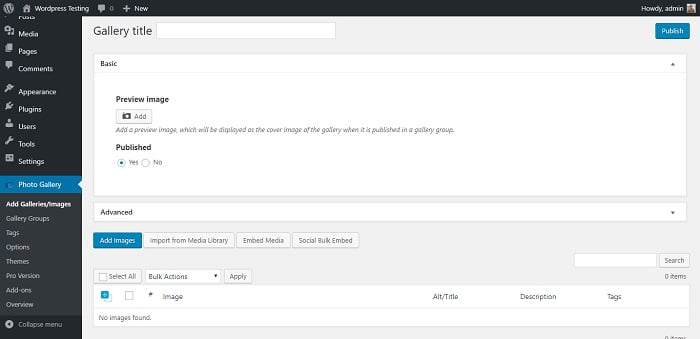 Photo Gallery by WD is really useful if you want to create a responsive image galley in your WordPress website. It comes with a great set of free and premium features which enhances the overall usability of this amazing plugin. Some of its most notable features include "Ability to customize views", "Responsive Lightbox", "Support for audio and video", "Beautiful widgets", "Right click protection and watermark on images" and a lot more.
---
Responsive Lightbox & Gallery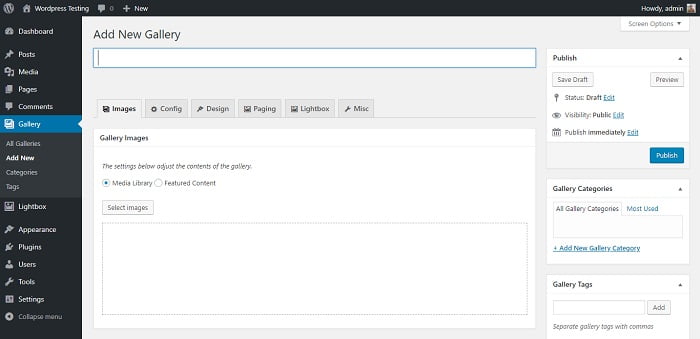 Responsive Lightbox & Gallery has a really clean and tidy user interface as it provides three gallery templates such as Slider, Masonry and Grid. It's also bundled with several excellent lightboxes which can be used according to your specific requirements. One of its most notable feature include reordering of images using Drag and drop.
---
Photo Gallery by Envira – Responsive Image Gallery for WordPress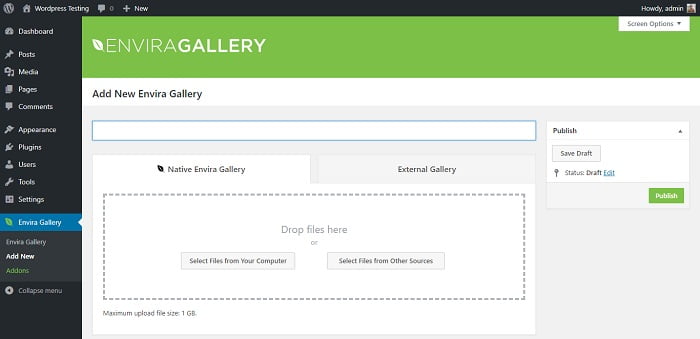 Photo Gallery by Envira stands out from the rest of best free WordPress gallery plugins as it provides you with an easy to use drag and drop functionality through which you can easily create professional image galleries. The team behind Envira Gallery is specifically working hard to enhance the speed of this awesome plugin while maintaining the functionality of its powerful features.
---
FooGallery – Image Gallery WordPress Plugin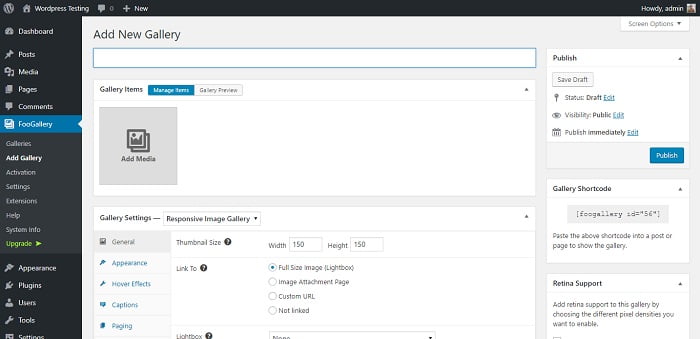 FooGallery is a super-fast WordPress photo gallery plugin that is compatible with PHP 7. It provides responsive and retina ready user interface that can be configured easily without any stress. It also has a very large feature set which can be customized for any particular scenario. Some of its major components include "Lazy loading", "Live preview", "Built-in media library to manage images", "Support for Multisite" and much more. Remember that FooGallery also comes with a premium version which is packed with a lot more advanced features for professional use.
---
Photo Gallery by Supsystic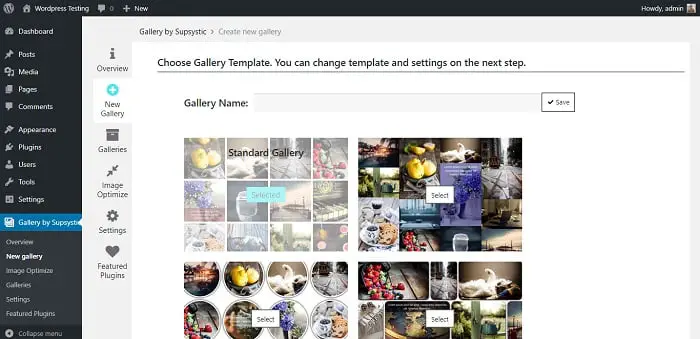 Photo Gallery by Supsystic is a really advanced example of best free WordPress gallery plugins. It comes with a large set of layouts which have their own unique and elegant designs. This responsive image gallery plugin is specifically optimized for mobile devices. The great thing about this plugin is that it can be easily integrated into your current WordPress theme.
---
Gallery by BestWebSoft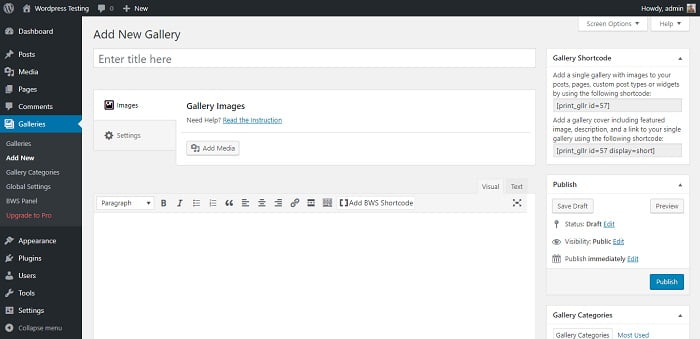 Gallery by BestWebSoft comes in both free and paid versions. This amazing gallery plugin allows you to easily create a showcase of your portfolio in your WordPress website or blog. Using the free version you can add unlimited images, albums and categories to the gallery. One of its most useful feature is that it supports multilingual websites and looks perfect in RTL design.
---
Image Photo Gallery Final Tiles Grid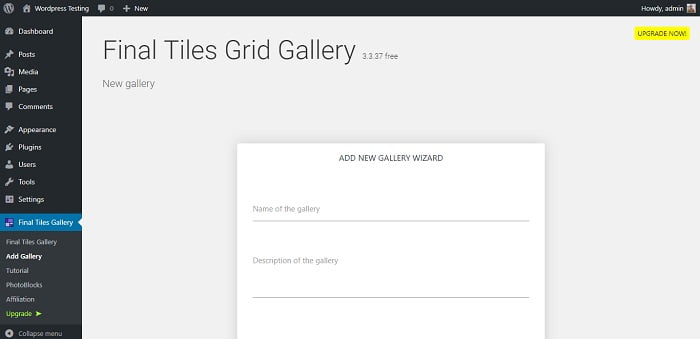 Final Tiles Grid Gallery makes use of an advanced algorithm whose main objective is to maintain the same aspect ratio as the original picture. It means that unlike other gallery plugins it will not crop your images. If you are planning to use a gallery plugin for your wedding images or even product showcase then this might be a perfect choice.
---
Robo Gallery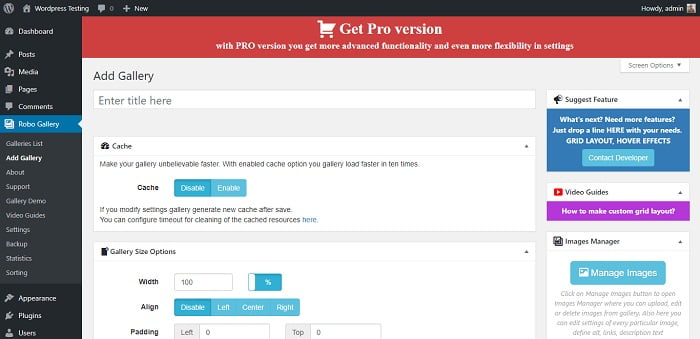 Robo Gallery is considered as one of the best free WordPress gallery plugins. It is created to be very simple and easy to use by even a newbie user. Some of its important features that I liked the most include "Beautiful Fading effects", "Polaroid gallery", "Upload images in batch", "Customizable hover effects", "Social sharing", "Auto-resize for thumbnails", "Built-in color selector", "Advanced pagination" and so on. Using this plugin you will be sure that your gallery will work the same way in all major web browsers.
---
Gallery Bank: WordPress Photo Gallery Plugin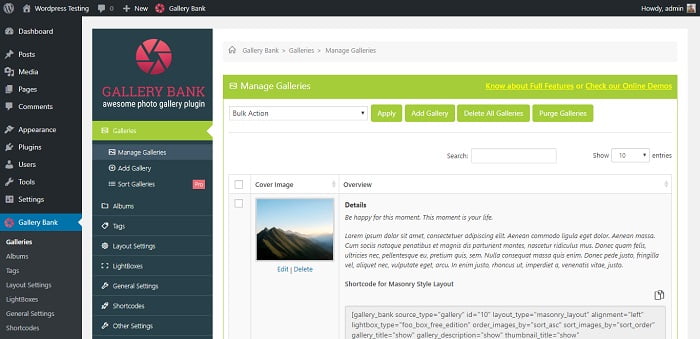 Gallery Bank is loaded with more than 200 features which are divided into lite and pro versions. It has a modern look and feel as compared to other WordPress image gallery plugins. It is built from ground up with the SEO in mind. Its backend is designed in such a way that allows us to easily create image galleries. If you want to use it for professional purposes then I would suggest you to must look into its premium version which provides you with a long list of advanced tools to enhance your overall experience.
---
Gallery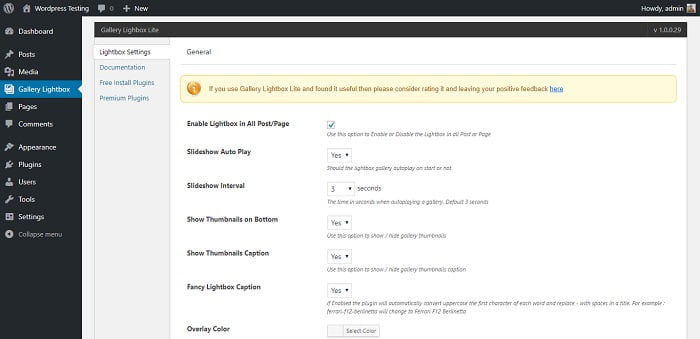 Gallery is a simple plugin which is used to enhance the functionality of native WordPress image gallery. This plugin will allow us to open the images in a lightbox instead of opening a new page. It also provides us with a way to extend default options of gallery. You can even show or hide thumbnails which are at the bottom. Remember that this light weight plugin is most suitable for small projects.
---
Responsive Gallery Grid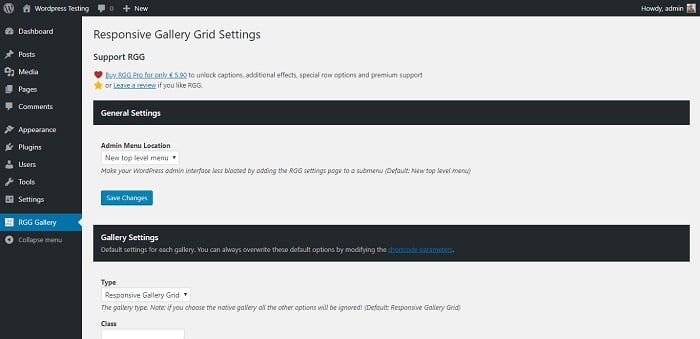 Responsive Gallery Grid as its name suggests is specifically designed to make your native WordPress galleries to be mobile friendly. The code base of this plugin is written in such a way that it works in most of the latest web browsers. According to its developer, the plugin is also compatible with almost all WordPress lightbox plugins.
---
Gallery Manager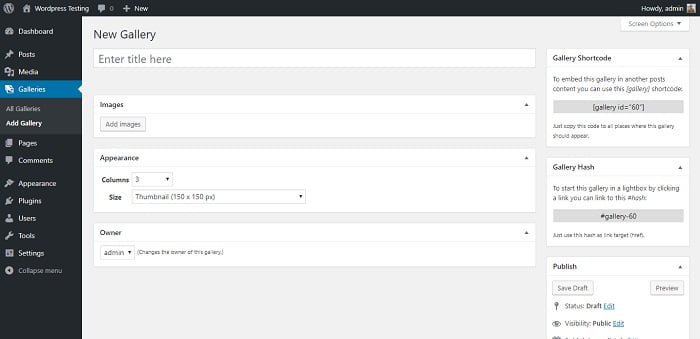 Gallery Manager is an innovative example of best free WordPress gallery plugins. It provides us with a really simple yet powerful way to manage our WordPress image galleries right from the WordPress admin panel. One great thing about this plugin is that it makes use of a beautiful touch enabled lightbox which is powered by JavaScript. The lightbox it uses is mobile friendly and works perfectly in all screen sizes. One more point to be noted is that it adds the lightbox effect to all the links that are pointing towards an image throughout your WordPress website.
---
Portfolio Designer Lite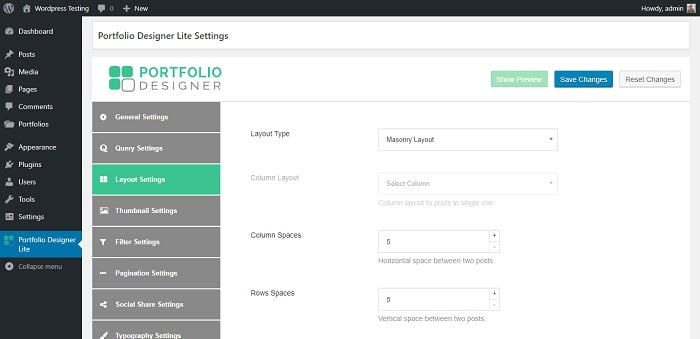 Portfolio Designer Lite is yet another very professional looking WP gallery plugin. It allows you to showcase your collection of images in multiple ways using its flexible Grid and Masonry layouts. This plugin comes with a great set of features that really enhances the user experience. Some of its outstanding and remarkable features are "Mobile friendly design", "Display portfolio posts on page", "8 pretty hover effects", "4 distinct content positions", "Support for custom CSS rules" etc. If you like this plugin then consider buying its pro version which is bundled with a much more advanced feature set.
---
Unite Gallery Lite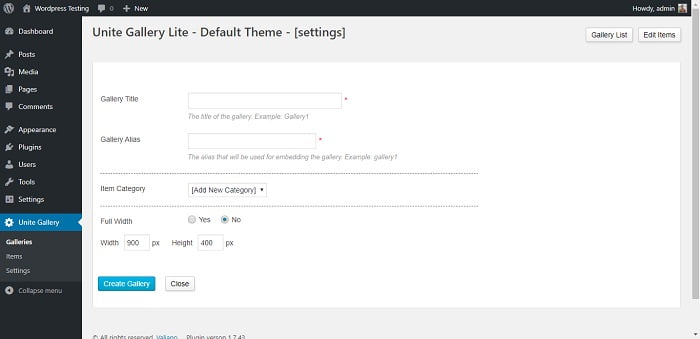 ---
Responsive Photo Gallery Lightbox Gallery For WordPress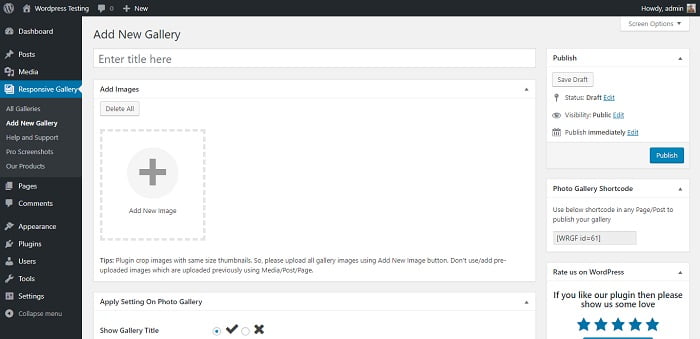 ---
Portfolio – Portfolio Gallery, Image Gallery
---
Album and Image Gallery plus Lightbox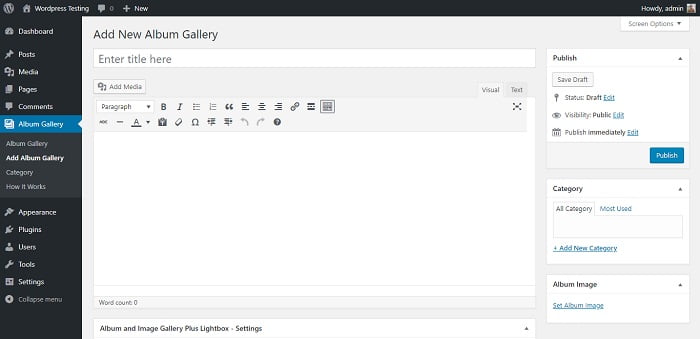 ---
Gallery – Photo Gallery – Image Gallery
---
Portfolio Gallery – Responsive Image Gallery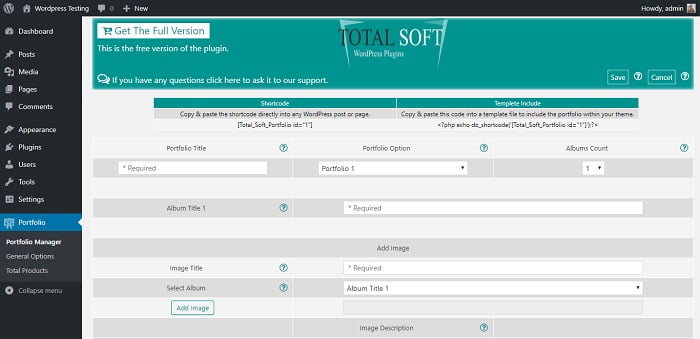 ---
Gallery – Responsive Photo and Video Gallery by Limb for WordPress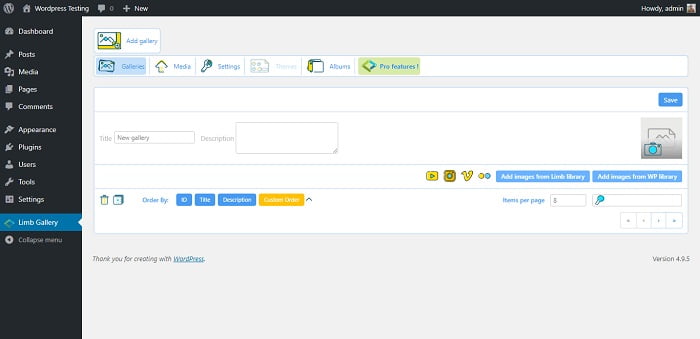 ---
PhotoBlocks – Image Photo Grid Gallery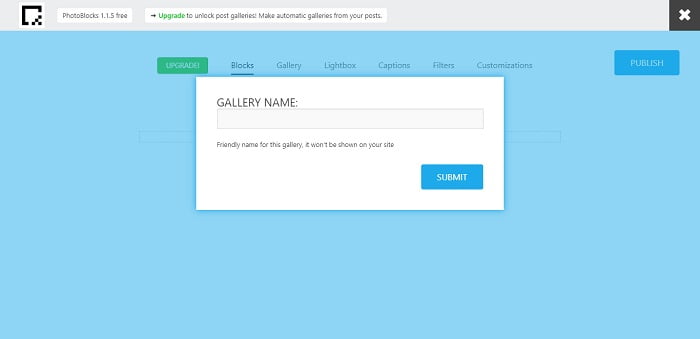 ---
Meow Gallery